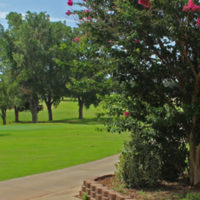 The Class 4A Girls State Golf Tournament got underway yesterday at Prairie West Golf Course in Weatherford. After the first round, Ada has taken the lead with a team total of 327, followed closely by Bishop McGuinness at 333 and Fort Gibson at 335. Clinton is in fourth place with a score of 347, while Elk City rounds out the top five with a total of 355. Weatherford is currently in seventh place with a score of 362.
Elk City and Clinton golfers shine individually
Elk City's Brett Barnett had an impressive showing, shooting an 82, while Campbell Rainey came in with an 86, Camryn Edney shot 92, Jayden Manning fired a 95, and Caylin Burton finished with a 103. Clinton's Kat Meacham shot an 81, followed by Addyson Littke with an 82, Grace Meacham with an 88, Addison Newcomb with a 96, and Rylee Cummins with a 100. Weatherford's Rachel Carruth had a standout performance, shooting an 80, while McKinley and Addison Elwick both shot identical 93s, Reagan Rosenkranz fired a 96, and Emma McCurdy finished with a 102.
Day 2 update
After 9 holes of the second day, Elk City's Brett Barnett and Campbell Rainey both shot 44s, Caylin Burton had a 47, Cam Edney shot 49, and Jayden Manning fired a 56. The teams will continue their rounds to determine the Class 4A Girls State Golf Champion.
Click play to listen to today's full 5 PM Skinny on Sports Report by Aaron "Skinny" Kauk.