Tradio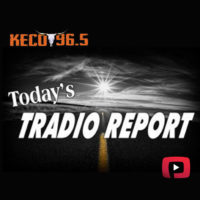 Buy, Sell, Trade Radio
Tradio is the most powerful hour of buying, selling, and trading on the radio.
Tradio is heard every Monday through Friday from 10 – 11 am and is hosted by Drew Cobb.
Listeners can either call OR text 580-225-9697 to buy, sell, or trade during that time (limit three (3) items per call/text. Limit one (1) call OR text per day, please).
Non-commercial items only, please.
If you would like to advertise your business please call 580-225-9696

Tradio is heard every Monday through Friday from 10am – 11am. Listeners can either call OR text 580-225-9697 to buy, sell, or trade during that time (limit three (3) items per call/text. Limit one (1) call OR