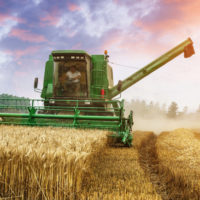 June 21, 2022
By News Director Jared Atha
The wheat harvest in Western Oklahoma is nearly complete. Here with the latest is Paragon Communications Ag Director Jimmy Clark.
Be sure to tune in every Monday – Friday at noon for "Today in Ag" with Jimmy Clark to get the latest in farm and agriculture news throughout the region.
Copyright 2022 Paragon Communications. All rights reserved. This material may not be published, broadcast, rewritten, or redistributed without permission.