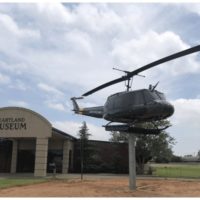 June 9, 2022
By Landry Brewer
The Heartland of America Museum is publicly saluting veterans this Independence Day weekend, and the public is invited.
The museum will host a celebration of veterans Saturday, July 2 from 12:00 p.m. to 6:00 p.m. with a special 5:00 p.m. veterans memorial dedication.
The Heartland Museum recently completed restoration of a Bell UH-Iroquois helicopter, better known as the Huey. A transport aircraft used for close air support and medical evacuation of wounded troops, this Huey once belonged to the Oklahoma Army National Guard, and it even flew missions in the Vietnam War.
"Having served its country admirably, the Huey was retired and is on display in front of the museum as a veterans memorial," said event organizer Linda White.
A dedication ceremony for the Huey will be held during the Salute to Veterans at 5:00 that evening. More than 25 Vietnam veterans who flew in this helicopter are expected to attend.
A kiosk of information near the base of the Huey will allow visitors to read about its history, including its Vietnam service.
Museum admission of $5 per person includes a meal provided by the Bar B Que Shed.
SWOSU's Code Blue will also be on hand providing music.
White invites the public to the event, especially all active or retired members of the United States military and their loved ones.
"We hope to have a large crowd at the memorial dedication as we salute our veterans," said White.
For more information about the event, call White at (580) 774-9803.
Weatherford's Heartland of America Museum is located at 1600 S. Frontage Road, between Interstate 40 Exits 81 and 84.
Copyright 2022 Paragon Communications. All rights reserved. This material may not be published, broadcast, rewritten, or redistributed without permission.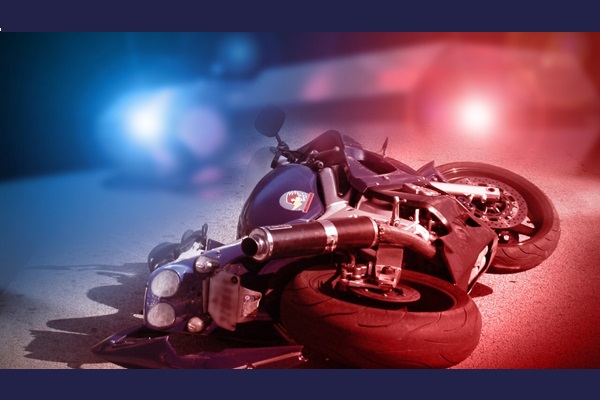 June 30, 2022 By News Director Jared Atha An Oklahoma City man was seriously injured after being involved in a two motorcycle accident in Dewey County.