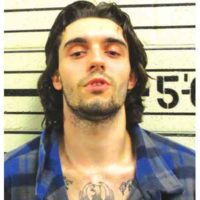 May 27, 2021
By News Director Jared Atha
An investigation led by the Oklahoma Bureau of Narcotics has landed a Cordell man behind bars with 10 felony charges.
According to court records, 21-year-old Roy James Colt Terrell was arrested on May 14 after an investigation that started in mid-November showed Terrell was allegedly distributing illegal drugs in the area, mainly in Washita County.
Court documents show that OBN officials used a confidential informant with hidden recording devices to purchase methamphetamine from Terrell on three separate occasions between November 12, 2020 and February 26. The first transaction took place at Terrell's residence in Cordell, the second on State Highway 183 between Cordell and Clinton and the third transaction taking place in Dill City near the Municipal Park.
In total, OBN reported to have purchased nearly 390 grams of meth from Terrell.
Terrell was charged with two counts of trafficking in illegal drugs within 2,000 feet of a school, due to the location of Cordell Schools, trafficking in illegal drugs within 2,000 feet of a park, three counts of possession of a controlled dangerous substance, three counts of unlawful use of communication facility, three counts of trafficking in illegal drugs, maintaining place for keeping and selling controlled dangerous substance and child neglect, because the suspect allegedly had a juvenile at his residence.
Bond for Terrell was set at $250,000. A preliminary hearing conference has been scheduled for July 27.