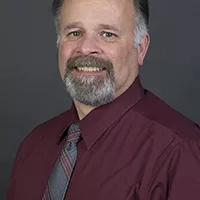 August 17, 2023
SWOSU Press Release
Dr. Todd Wiggen, an associate professor at Southwestern Oklahoma State University's (SWOSU) Everett Dobson School of Business and Technology in Weatherford, has been honored with the Peter Northouse Teaching Award by the Association of Leadership Educators (ALE).
The Peter Northouse Teaching Award, named after Dr. Peter Northouse, Professor Emeritus of Communication at Western Michigan University, recognizes outstanding contributions to leadership education through exceptional teaching and learning. Dr. Northouse is renowned for his work, including the widely acclaimed textbook, "Leadership: Theory and Practice," now in its eighth edition.
Wiggen's impact within ALE has been noteworthy, evident through his role as a conference mentor, reviewer for the Journal of Leadership Education, conference planning committee member, and Secretary of the Board of Directors from 2020 to 2022. Nominees for the ALE Peter Northouse Award must have achieved five years of professional service in their respective fields and demonstrate a commitment to innovative and high-quality teaching practices.
His recognition stems from his Innovative classroom approaches that enhance student learning experiences. Wiggen creatively integrates film/pop culture, adapts reality TV show competitions, incorporates board games, and orchestrates student debates on topical ethical issues to optimize their educational journeys.
Supporting Wiggen's nomination, recent SWOSU graduate Elisabeth Salyer wrote in a letter, "Dr. Wiggen expects high-quality work and gives us the materials to exceed these expectations. Dr. Wiggen also highly encourages student interaction. He allows for differing opinions within the classroom and handles the difficult conversations with grace.
Carley Carney, another student, noted, "As an instructor, Dr. Wiggen demonstrates his care for his students through his responsiveness and understanding. He teaches us while relating to us on a personal level."
Wiggen serves as the coordinator of SWOSU's Reach Higher FlexFinish program and previously served as its four-year council chair for the State of Oklahoma from 2019 to 2023. Reach Higher is a program designed for working adults aiming to achieve a bachelor's degree and who have already completed an associate degree or have completed at least 60 hours of college credit. SWOSU's program offers online coursework and a combination of 8- and 16-week formats, ultimately leading to a Bachelor of Science in Organizational Leadership. Students can specialize in business, psychology, education, or technology.
Copyright 2023 Paragon Communications. All rights reserved. This material may not be published, broadcast, rewritten, or redistributed without permission.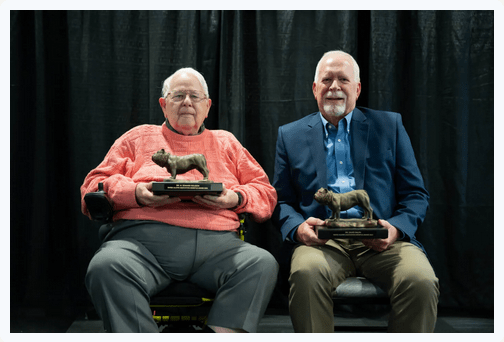 December 7, 2023 SWOSU Press Release SWOSU is currently accepting nominations for the 2024 Bernhardt Academic Excellence Award. The nomination deadline is on Jan. 16, 2024, with nomination credentials due on Feb. 13, 2024. A selection will