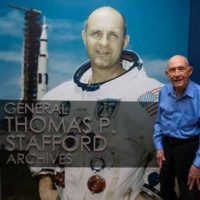 January 11, 2022
SWOSU Press Release
Officials with Southwestern Oklahoma State University announced recently that dedication activities for the General Thomas P. Stafford Archives at the Al Harris Library at SWOSU Weatherford are being postponed due to the spread and rising infection rates of COVID-19 novel coronavirus.
Originally scheduled for January 23, SWOSU Vice President for Institutional Advancement Garrett King said in a press release that the university will continue preparing the archives for the dedication activities and will announce a new dedication date and time when scheduled.
Announced last week by the university, the archives will utilize the latest in preservation technology and techniques to house sensitive historical documents and papers and will highlight Stafford's lifetime of achievements.
A Weatherford native, Stafford established the Stafford Air & Space Museum in 1993 with two rooms near the Weatherford airport (which is also now named for Stafford). Today, the museum is a Smithsonian affiliate and preserves over 63,000 square feet of historic information and educational resources.
Stafford also established the Stafford Endowment at SWOSU in 1992 which was, at the time, the largest single gift ever made to the university. The endowment continues to provide a unique experiential learning program for SWOSU's prestigious Stafford Scholars, over 165 of which have been designated to date. The Stafford Scholars program represents a positive, valuable ongoing collaboration between SWOSU and the Stafford Air & Space Museum.
General Stafford, who received SWOSU's first-ever honorary doctorate in 2015, will make remarks at the dedication of the archives.
He will be joined by Oklahoma State Senators and Representatives that represent the SWOSU service area, including Anthony Moore of Clinton.
Scheduled to appear and speak include United States Senator Jim Inhofe, and Congressman Frank D. Lucas of Cheyenne.
Past SWOSU Presidents including Dr. Randy Beutler are also scheduled to appear.
Copyright 2022 Paragon Communications. All rights reserved. This material may not be published, broadcast, rewritten, or redistributed without permission.
More Local News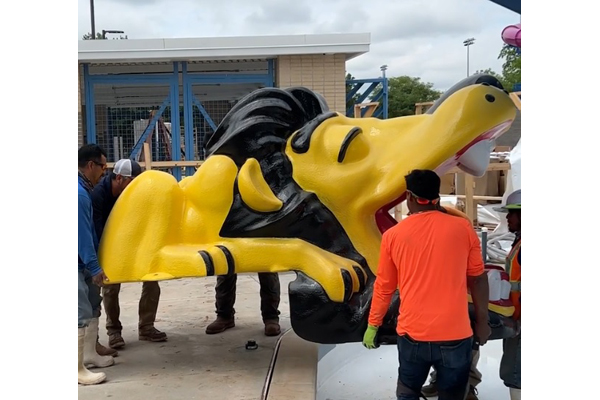 May 26, 2023 By News Director Jared Atha That's Elk City City Manager Tom Ivester providing an update of the ongoing construction of the city's newest attraction: the pool in Ackley Park.