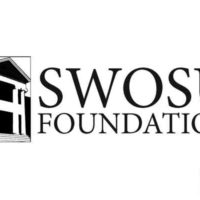 November 18, 2020
By News Director Jared Atha
The Board of Trustees of the Southwestern Oklahoma State University Foundation recently convened for a regularly scheduled business meeting. Due to ongoing restrictions related to the COVID-19 pandemic, the meeting was conducted entirely via the Zoom platform and facilitated by the SWOSU Center for Excellence in Teaching & Learning.
The trustees heard briefings from SWOSU President Dr. Randy Beutler and SWOSU Foundation Executive Director Garrett King.
Departing Trustee Homer Ryan of Frederick, was commended and thanked for his 27 years of service. Since acceding to the Board in April 1993, Ryan has served as chair of the Scholarships & Grants Committee and was named the 33rd member of the SWOSU Presidential Order of Merit in 2018.
The trustees reviewed committee reports and tracking data. They also considered and adopted the proposed Fiscal Year 2021 budget & multi-annual financial framework and considered and adopted the FY 2019 external audit report.
According to King, thanks to alumni, and friends of the university, SWOSU's philanthropic revenues, contributions and commitments in 2020 are tracking 25% above 2019's entire valuation. He went on to say that scholarship contributions are 19% above the 2019 levels.
The Foundation's leaders include multiple SWOSU graduates including Treasurer Bruce Magill of Weatherford, Chair of the Property Committee Debbie Shepherd of Weatherford, and other trustees including Jeff DeFehr of Weatherford, Juan Garcia of Clinton, and Mark Russell of Elk City.
As of 2008 An institutionally-related charitable entity, the SWOSU Foundation was established in 1977 to promote philanthropy, award scholarships and distribute funds to support the activities and programs of SWOSU. Located on the Weatherford campus in the historic Burton House, the Foundation currently stewards over $26 million in assets for the benefit of SWOSU.
The Foundation trustees serve as the overall governing and fiduciary body for the Foundation generally as well as for the Foundation's two subsidiaries, the SWOSU Alumni Association and the SWOSU Athletic Association.