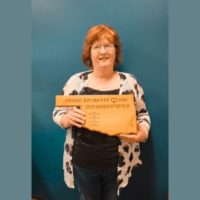 May 6, 2022
By News Director Jared Atha
Southwestern Oklahoma State University students recently voted online for the annual Brandy Awards for outstanding staff, administrator and faculty of the year, the Dougherty Diversity & Inclusion Award and a new award—Advisor of the Year.
Winning Brandy Awards for 2021-22 were Sonya Roper, coordinator of the International Student Affairs office, staff award; SWOSU Vice President of Student Services/Associate Dean of the Everett Dobson School of Business & Technology Dr. Patsy Parker, administrator award; and Dr. Geo Kelly, assistant professor in the Everett Dobson School of Business & Technology, faculty award. Each Brandy Award winner received a traveling Brandy Award.
The Dougherty Award was named in the honor of the late Dean of Students Cindy Dougherty and the person selected is honored for their efforts of advocating for cultural diversity. The recipient Yuni Lonebear, instructor in the SWOSU School of Nursing & Allied Health.
The new award added this year is Advisor of the Year. The first-ever recipient is Heather Hummel, career exploration coordinator in the SWOSU Academic Support Center. The award is to honor the many advisors that help guide SWOSU students through their college education and future careers.
The SWOSU Dean of Students office also recently sponsored its annual Staff Appreciation Week. All full-time SWOSU staff and faculty received appreciation gifts from the Collegiate Activities Board (CAB) and the Dean of Students office.
Copyright 2022 Paragon Communications. All rights reserved. This material may not be published, broadcast, rewritten, or redistributed without permission.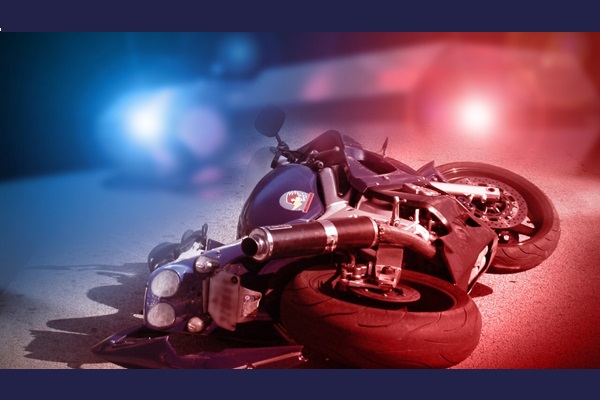 June 30, 2022 By News Director Jared Atha An Oklahoma City man was seriously injured after being involved in a two motorcycle accident in Dewey County.