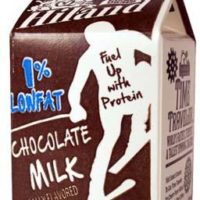 January 19, 2021
By News Director Jared Atha
Local schools in the area have been named as possible recipients of recalled chocolate milk, fortunately it appears that one school district has publicly stated that none of their students have consumed any of the product.
In a recent report it was revealed that Hydro-Eakly, Woodward, and Altus did receive the milk in question, but the Hydro-Eakly School District has stated that they did not distribute the milk to any of their students.
It's unclear if the product in Woodward and Altus had been given to students.
The recalled product is chocolate milk produced and distributed by Hiland Dairy. They say the milk was contaminated with food grade sanitizers.
This recall is specifically for Hiland's one half pint, 1% low fat chocolate milk with a sell by date of January 27.
It came from the company's Norman facility, and distributed to not only some western Oklahoma schools, but schools in the Oklahoma City metro as well.
Hiland said the facility failed to follow protocols, which led to a batch of the milk becoming contaminated with food grade sanitizers.
Other affected areas include Dallas, San Antonio, and Tyler, Texas.
Hiland said in total only eight cases of milk were contaminated. However, they were mixed in with a group of 4,800 cases containing 50 chocolate milks each.
Other area western Oklahoma schools that regularly receive this brand of milk, did post on their social media accounts that they do not have any of the contaminated product. Those schools include, Sentinel, Carnegie, and Lookeba-Sickles.