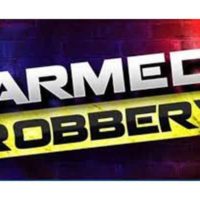 November 23, 2020
By News Director Jared Atha
The Mangum Police Department is still investigating an armed robbery, and they're requesting help from the public.
According to the department's Facebook page, the department has been working with other local and area law enforcement agencies in an attempt to positively identify and locate four suspects that may have been involved in an armed robbery that took place at a residence in Mangum on November 14.
Police say the four juveniles are suspected to have stolen a vehicle out of Harmon County and came to the residence in Mangum to commit the crime. It was at the home where the juveniles stole a rifle from another boy before leaving town. Police say the suspects used a revolver and three semi-automatic handguns during the robbery.
Police did say that the stolen vehicle was recovered in Altus the next day, but could not confirm if the stolen vehicle was the vehicle used in the Mangum robbery.
Police say that they do not believe the suspects are in Mangum or the Greer County area. However, if anyone has tips as to their whereabouts they are asked to contact the Mangum Police Department at 580-782-3382.