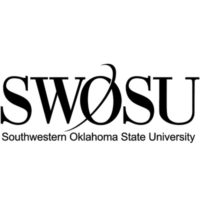 July 27, 2022
By News Director Jared Atha
Two students from western Oklahoma have been awarded scholarships from Southwestern Oklahoma State University.
Jolie Walker of Hammon is the recipient of the 2022 Sue Goodall Loyall Memorial Scholarship.
Walker, a 2022 graduate of Hammon High School, will attend SWOSU in the fall as a freshman and major in Finance.
The Sue Goodall Loyall Memorial scholarship program was established by Scott Loyall in honor and memory of Sue Goodall Loyall. The program provides scholarship assistance each year to a graduating senior from Butler, Hammon, Cheyenne, Thomas-Fay-Custer, Leedey or Reydon.
The university also announced that the Academic Year 2022-23 Melody Ashenfelter Scholar is Bailey Hunter of Arapaho. The Ashenfelter Scholarship is awarded annually to a business student at SWOSU.
Hunter is a graduate of Arapaho-Butler High School. She is a junior at SWOSU pursing a degree in Accounting.
A native of Gotebo, Dr. Melody Ashenfelter, CPA, retired from SWOSU in 2019 following an academic career of over 31 years at the institution. Ashenfelter previously taught accounting at Eastern Oklahoma State College in Wilburton. Ashenfelter earned her doctorate from Oklahoma State University.
Got a tip? Send it in: Email news@kecofm.com
Copyright 2022 Paragon Communications. All rights reserved. This material may not be published, broadcast, rewritten, or redistributed without permission.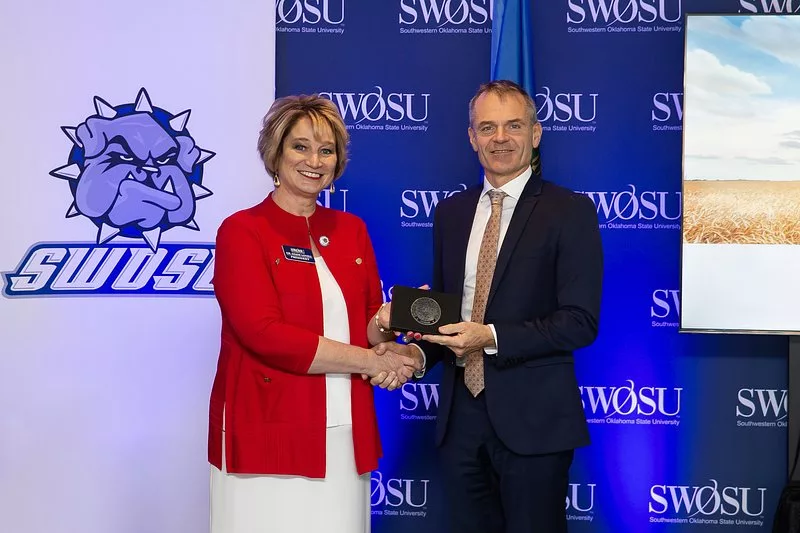 September 29, 2023 SWOSU Press Release Southwestern Oklahoma State University (SWOSU) had the honor of welcoming Ambassador Jesper Møller Sørensen from the Kingdom of Denmark on Wednesday, Sept. 27. The Ambassador's visit to SWOSU was part of