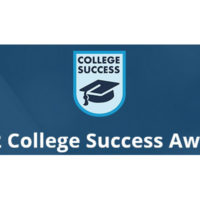 September 28, 2022
By News Director Jared Atha
Merritt High School, among others, has been recognized as an institution that excels at preparing students to enroll and succeed in college.
According to GreatSchools.org, the schools receive the College Success Award and is determined by available data in each state.
Now in its fifth year, the GreatSchools College Success Award recognizes 1,742 public high schools across the country that excel at helping students enroll and succeed in college.
90 of those schools are in Oklahoma.
According to their website, award-winners are determined by a methodology that evaluates school-level data on college preparation, college enrollment, and college performance.
Along with Merritt, other high schools in the area recognized included Arapaho-Butler, Leedey, Mangum, Cordell, Vici, Taloga, Mt. View – Gotebo, Thomas – Fay – Custer, Navajo, Hobart, Hydro – Eakly, Duke, Altus and Weatherford.
Got a news tip? Send it in: Email news@kecofm.com
Copyright 2022 Paragon Communications. All rights reserved. This material may not be published, broadcast, rewritten, or redistributed without permission.
November 24, 2022 Roger Mills Co. Election Board Press Release Candidates for the Board of Education in 9 Roger Mills County school districts will file Declarations of2Candidacy beginning 8 a.m. Monday, December 5th, 2022.