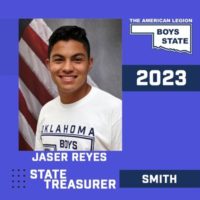 May 30, 2023
By Landry Brewer
A local high school senior may have a future in politics. 
Elk City High School's Jaser Reyes was recently elected Oklahoma American Legion Boys State Treasurer.
Student leaders from across the state who have just finished their junior year of high school are selected to represent their schools each year for the week-long crash course in city, county, and state government.
According to the Oklahoma American Legion Boys State website, the experience includes "an intense week of non-partisan leadership, government, and patriotism."
These high-achieving high school students can run for office, and Reyes was elected to one of the top four positions at Boys State.
Boys State was created in the United States in 1935 in response to anti-American activity shortly before World War II.
Famous Boys State participants from across the country have included current U.S. Supreme Court Justice Samuel Alito, President Bill Clinton, journalist and author Tom Brokaw, and University of Alabama head football coach Nick Saban.
Oklahoma Boys State is taking place this week on the campus of Rogers State University in Claremore.
Copyright 2023 Paragon Communications. All rights reserved. This material may not be published, broadcast, rewritten, or redistributed without permission.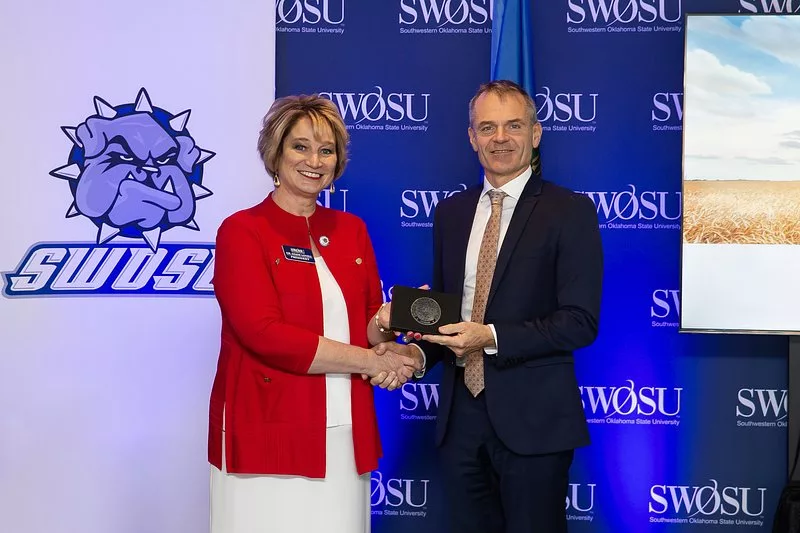 September 29, 2023 SWOSU Press Release Southwestern Oklahoma State University (SWOSU) had the honor of welcoming Ambassador Jesper Møller Sørensen from the Kingdom of Denmark on Wednesday, Sept. 27. The Ambassador's visit to SWOSU was part of