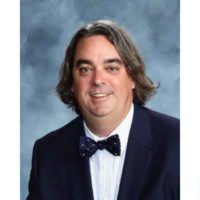 December 9, 2020
By News Director Jared Atha
Based on past experience, it appears that the Elk City School Board will keep its search for the school district's next superintendent in-house.
According to School Board President Brandon Storm, during the latest meeting of the board on Monday night, new school board members who have not been a part of a hiring process like this were brought up to speed on how the process will work.
Storm says the next step the board will take will begin next month with the potential hiring of a new superintendent happening as soon as March.
Storm says he anticipates the board to start to review resumes from candidates during the January board meeting. He also added that there will be a cutoff date as to when the board will stop accepting resumes, based on the already large amount of interest there is for the position.
Current Superintendent Rick Garrison announced his retirement last week. His retirement goes into affect on June 30, 2021.