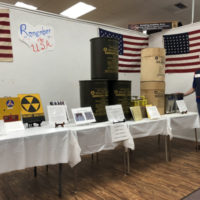 August 4, 2022
By Landry Brewer
The Heartland of America Museum is reminding the public of a time when western Oklahomans prepared for nuclear war.
In November 2020, SWOSU history professor and museum board member Landry Brewer acquired some decades-old western Oklahoma Cold War civil defense items, and he created the display "Preparing to Survive Nuclear Attack: Western Oklahoma Cold War Civil Defense," which is the new rotating exhibit at the Weatherford museum.
The display features items that the federal government provided to Elk City, including water barrels, food, sanitation kits from the 1960s, radioactivity monitoring devices, and part of a civil defense siren that would have warned locals of a nuclear attack.
"While researching Oklahoma civil defense, I learned of specific steps that western Oklahoma cities took to survive nuclear war, and the Heartland Museum wanted to share some of this visually as we approach an important Cold War anniversary this fall," Brewer said.
During the Kennedy presidency in the early 1960s, the federal government began a nationwide program to identify existing buildings to be used as fallout shelters and stock them with supplies.
Shortly afterward the federal fallout shelter sign was created to be placed on buildings that met the federal government's criteria, and these would be stocked with survival supplies.
The Elk City fallout shelter supplies that Brewer used for his display were a result of this program.
This October is the 60th anniversary of the 1962 Cuban Missile Crisis, when President Kennedy learned that the Soviet Union was placing missiles in Cuba capable of reaching the United States with nuclear bombs.
"This was the closest that the United States and the Soviet Union came to nuclear war, and newspapers in Elk City and Altus and even the SWOSU student newspaper carried stories about civil defense measures being taken to survive," Brewer said.
As with the rest of the nation, fallout shelters were identified and stocked in western Oklahoma's cities, including eight on the SWOSU campus in Weatherford. The museum's display includes a 1966 photograph of campus shelter Stewart Hall, and a 1970 photo of the Old Science Building, also a fallout shelter.
When the Cold War ended after the Soviet Union disbanded in the early 1990s, many civil defense supplies were placed in storage and, over time, thrown away.
"We're pleased to preserve some local civil defense artifacts and share them with the public and remember a time when fear of nuclear war was part of daily life for western Oklahomans," Brewer said.
The Heartland of America Museum is located at 1600 S. Frontage Road, between I-40 Exits 82 & 84 in Weatherford.
Got a news tip? Send it in: Email news@kecofm.com
Copyright 2022 Paragon Communications. All rights reserved. This material may not be published, broadcast, rewritten, or redistributed without permission.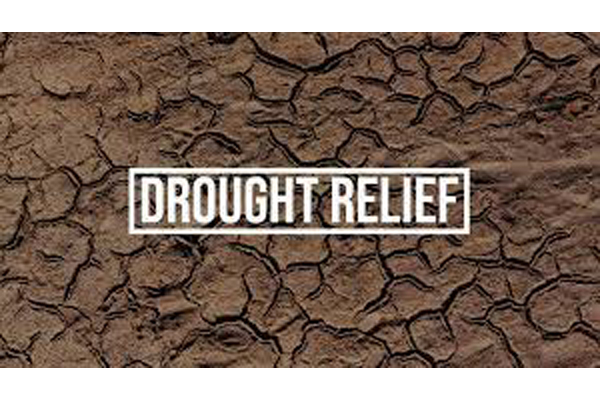 September 30, 2022 Press Release The Oklahoma Legislature has appropriated $20 million to aid the agriculture industry across the state during the ongoing drought.