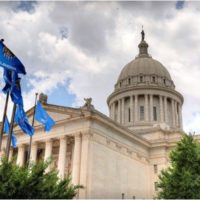 April 29, 2022
Press Release
A bill that would allow a private civil action to be brought against anyone performing an abortion after a fetal heartbeat has been detected, except in a medical emergency, passed the House on Thursday.
Senate Bill 1503 by Rep. Todd Russ, R-Cordell, and Sen. Julie Daniels, R-Bartlesville, creates the Oklahoma Heartbeat Act. It would allow any citizen to bring a $10,000 lawsuit against anyone they believe has performed or induced an abortion, or anyone who aids and abets an abortion. The woman receiving the abortion would not be subject to the civil action.
"This follows on important legislation I passed last year that protects the life of babies in the womb once their heartbeat is detected," Russ said. "This measure goes further in allowing civil penalties to be brought against abortion providers. Combined with other Oklahoma statutes now on the books, it is hoped the practice of abortion will cease in our state for all time. We will continue our work until that is accomplished."
It is estimated that between 3,000 and 5,000 babies are aborted each year in Oklahoma, and more than 62 million abortions have been performed nationwide since Roe v. Wade was enacted in 1973. SB1503 was modeled after successful legislation in Texas that has been challenged but not overturned in court.
"Senate Bill 1503 is about saving innocent lives. The Texas law has already accomplished this, and we can save the lives of unborn children with this law in Oklahoma as well," Daniels said. "I want to thank my House author, Representative Russ, and the members of both chambers for their support, and I look forward to Governor Stitt signing this bill into law."
Several Oklahoma faith leaders added comments praising the passage of SB1503.
"I am thankful for the leadership in Oklahoma for their continued support of pro-life policies and legislation that recognize the gift of every human life from conception until natural death," said Archbishop Paul S. Coakley of the Archdiocese of Oklahoma City. "It is important as we move forward to ensure that families and expectant mothers know of the many free and low-cost resources available to assist them so they can be successful parents or find wonderful adoptive homes."
"Oklahoma Faith Leaders is celebrating victory for life in Oklahoma with the passage of both SB 1503 and HB 4327. Today, Oklahoma and our state representatives decided what kind of state we wanted to be – overwhelmingly pro life. We believe the Oklahoma Heartbeat Act is the strongest pro-life legislation passed in the United States to date. We are hopeful that these laws will encourage more women to choose life when faced with a difficult decision. Our sincere gratitude goes to Representatives Wendi Stearman and Todd Russ, as well as Senator Julie Daniels, for their leadership on the passage of these bills. "
SB1503 passed the House with a vote of 68 to 12. Upon the governors' signature, it will be the strongest pro-life legislation in the United States actually upheld by the United States Supreme Court.
Gov. Stitt last year signed into law House Bill 2441 by Russ and Daniels, which stops abortions from being performed once an unborn child is determined to have a detectable heartbeat. The measure allows for abortion only if a medical emergency exists that threatens the life of the mother. It requires reasonable medical judgment to determine that a mother has a condition that so complicates her medical condition that it necessitates the abortion of her pregnancy to avert her death or serious or irreparable physical harm to her.
Stitt this year also signed Senate Bill 612 into law, which has been called the most extensive abortion ban in the nation. That bill would make abortion illegal in the state except in cases where it is the only option to save the life of the mother. The bill would punish physicians performing an abortion with a $100,000 fine and they would face a 10-year prison sentence. The bill does not punish the mother.
Russ said his legislation is necessary should other bills be held by court challenges or struck down.
Copyright 2022 Paragon Communications. All rights reserved. This material may not be published, broadcast, rewritten, or redistributed without permission.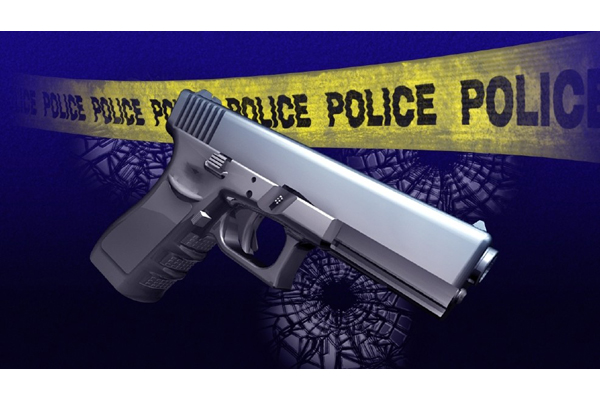 August 17, 2022 By News Director Jared Atha A Clinton man received a felony charge of assault and battery with a deadly weapon in Custer County District Court recently after allegedly firing a handgun at a man