June 6, 2022
By News Director Jared Atha
It proved to be a deadly weekend on Western Oklahoma roadways with multiple wrecks being reported.
Two separate accidents resulted in fatalities.
The first occurred Saturday afternoon near Greenfield in Blaine County when, according to the Oklahoma Highway Patrol, a Geary man was killed after running his 2018 Honda Civic into the back of a John Deere Swather. OHP said 22-year-old Patrick Leflore Junior was pronounced dead at the scene. The driver of the swather was not injured.
The other fatal accident also occurred on Saturday, this time in Caddo County, 3 miles south and 2 miles east of Fort Cobb on State Highway 9.
OHP said the 2017 Ford F-250 driven by 26-year-old Ryan L. Sperle of Fort Cobb failed to negotiate a curve, departed the road to the right, and rolled an undetermined amount of times – ejecting the driver. Sperle was transported to an Oklahoma City hospital where he was pronounced deceased.
OHP said the cause of the crash remains under investigation.
Another injury accident occurred Saturday in Dewey County near Taloga on U.S. Highway 183 when troopers said 44-year-old Brent A. Hester of Seiling drove his 2010 Ford F-150 off the road to the right for an unknown reason before striking a ditch. He was admitted into an Oklahoma City hospital in fair condition with head, trunk internal, arm and leg injuries.
Finally, another injury accident in Custer County Sunday night on Interstate 40, 2.5 miles west of Clinton hospitalized a Coalgate man. OHP said that mishap occurred just before 8 p.m. when Jonathan D. Orr attempted to take the exit at mile marker 62 when he departed the road to the left and laid over the 2006 Harley Davidson he was driving.
Orr was taken to an Oklahoma City hospital where he was admitted in fair condition with head, trunk internal and leg injuries.
Copyright 2022 Paragon Communications. All rights reserved. This material may not be published, broadcast, rewritten, or redistributed without permission.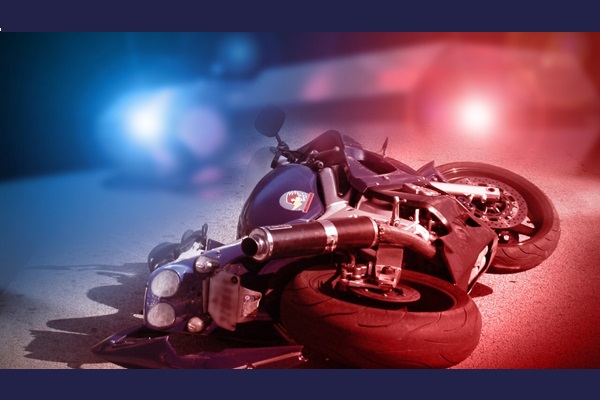 June 30, 2022 By News Director Jared Atha An Oklahoma City man was seriously injured after being involved in a two motorcycle accident in Dewey County.