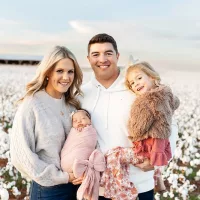 August 16, 2023
SWOSU Press Release
Dr. Rafel "Rafe" Alvarez of Elk City has made a generous gift to the Southwestern Oklahoma State University (SWOSU) Baseball Endowment. The gift represents one of the very first contributions made to the new SWOSU Baseball Endowment which was established in 2022 to provide departmental and scholarship support to the SWOSU Baseball program.
Raised in the Oklahoma Panhandle, Alvarez transferred to SWOSU as a Junior and was a pitcher for the 2009 and 2010 seasons during his time on the Hilltop. After graduating from SWOSU in 2010, Alvarez continued his education at the Oklahoma State University (OSU) College of Osteopathic Medicine where he earned his Doctorate of Osteopathic Medicine; Alvarez's time at OSU was followed by a Diagnostic Radiology residency at the University of Oklahoma Medical Center. Alvarez is currently a board-certified radiologist for Diagnostic Imaging Associates where he practices at multiple imaging facilities throughout Oklahoma and New Mexico. Alvarez serves as the on-site radiologist at the Great Plains Regional Medical Center in Elk City, the Weatherford Regional Hospital, and the Alliance Woodward Hospital.
Alvarez and his wife, Sierra, reside in Elk City with their two daughters, Lola and Livvy.
"We are grateful to alumni like Rafe Alvarez who give back to the programs they were a part of while here at SWOSU," said Athletic Director, Todd Helton. "His gift will greatly benefit the future of our baseball program."
The SWOSU Baseball Endowment is stewarded by The SWOSU Foundation, Inc. The Foundation was established in 1977 to promote philanthropy and distribute funds in support of SWOSU's students, faculty, staff, and programs.
For more information or to make a gift to the SWOSU Baseball Endowment, please contact SWOSU Athletic Advancement Coordinator Ms. Allison Hoang at 580-774-6330, Allison.hoang@swosu.edu.
Copyright 2023 Paragon Communications. All rights reserved. This material may not be published, broadcast, rewritten, or redistributed without permission.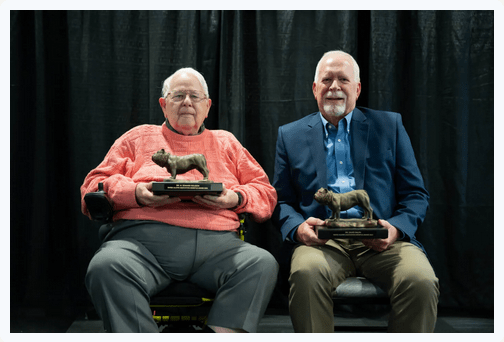 December 7, 2023 SWOSU Press Release SWOSU is currently accepting nominations for the 2024 Bernhardt Academic Excellence Award. The nomination deadline is on Jan. 16, 2024, with nomination credentials due on Feb. 13, 2024. A selection will