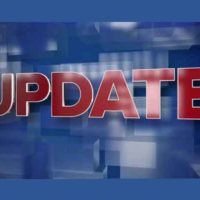 May 30, 2023
By News Director Jared Atha
The Elk City man accused of stabbing an Elk City police officer was formally charged with the crime last week in Beckham County District Court.
Court records show 50-year-old Frank Bates Whitehead III received one felony count of assault and battery with the intent to kill for his actions that took place earlier in the month.
The probable cause affidavit showed that the incident occurred just after midnight on May 16 when Whitehead was recognized by the officer as a person with multiple warrants out for his arrest.
The affidavit stated that when the officer approached him, Whitehead became combative and refused to follow commands given by the officer. Eventually Whitehead would turn back towards the officer, and aggressively walked toward him. Body camera footage would allegedly show the defendant hold two tactical throwing knives in one hand as he and the officer got into a physical altercation.
The knives would later be found on the street.
Eventually the officer was able to deploy pepper spray on the defendant and with the assistance of another officer, arrest Whitehead.
It wasn't until after Whitehead was arrested that the officer discovered that his left arm was bleeding, and that he had been stabbed.
A search of the suspect would turn up another knife on his person, inside a boot he was wearing.
Bond for Whitehead was set at $100,000.
Copyright 2023 Paragon Communications. All rights reserved. This material may not be published, broadcast, rewritten, or redistributed without permission.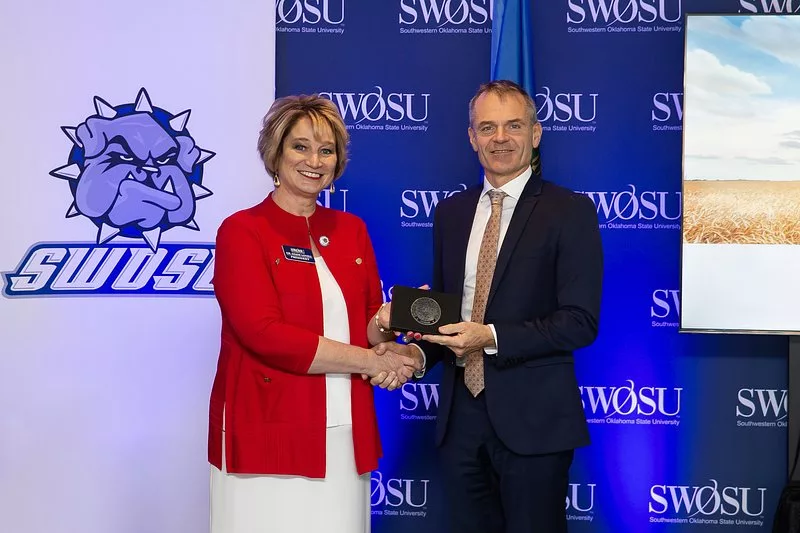 September 29, 2023 SWOSU Press Release Southwestern Oklahoma State University (SWOSU) had the honor of welcoming Ambassador Jesper Møller Sørensen from the Kingdom of Denmark on Wednesday, Sept. 27. The Ambassador's visit to SWOSU was part of