May 4, 2022
By News Director Jared Atha
A Hammon man is in critical condition after being involved in a single vehicle accident Tuesday night in Beckham County.
According to the Oklahoma Highway Patrol, the accident that involved a 2007 Ford Mustang occurred early Tuesday morning, just after 2:20a.m. at the intersection of county roads E 1060 and N 2020, which is 3.5 miles north of Elk City.
In the report, OHP said 27-year-old Robert K. Snethen was admitted in critical condition with leg and trunk internal, and head injuries at Great Plains Regional Medical Center in Elk City after being ejected from the car however 34-year-old Stephen L.J. Berry of Elk City was treated and released.
Troopers said it is still undetermined as to who was driving the vehicle at the time of the wreck, and the cause of the collision also remains under investigation.
It was determined that both occupants were not wearing seat belts at the time of the accident.
Copyright 2022 Paragon Communications. All rights reserved. This material may not be published, broadcast, rewritten, or redistributed without permission.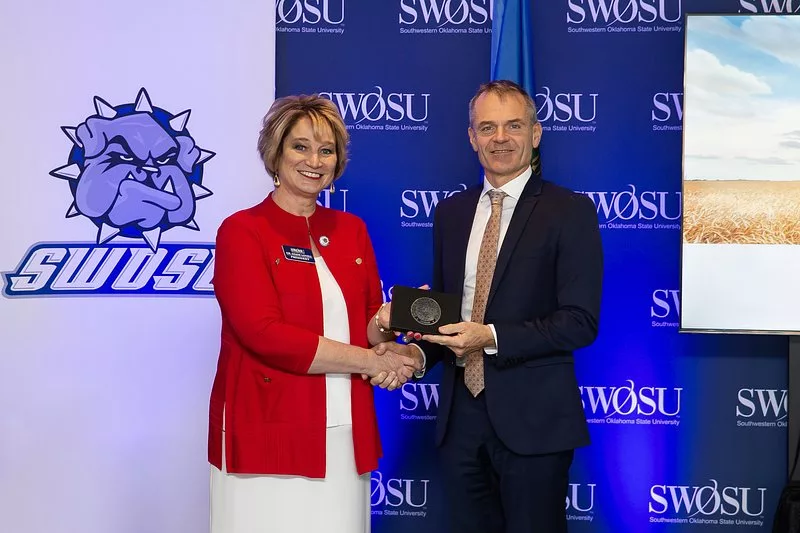 September 29, 2023 SWOSU Press Release Southwestern Oklahoma State University (SWOSU) had the honor of welcoming Ambassador Jesper Møller Sørensen from the Kingdom of Denmark on Wednesday, Sept. 27. The Ambassador's visit to SWOSU was part of