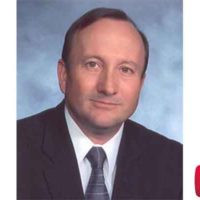 December 16, 2020
By News Director Jared Atha
In a letter addressed to the Southwestern Oklahoma State University community, President Randy Beutler expressed his support of getting a COVID-19 vaccine.
In part, Beutler said that he encourages everyone to be aware of how the vaccine is being distributed in Oklahoma, and also encourages any out-of-state student to research their state's plan of distribution.
Beutler also said in the letter to adhere to the medical experts' advice and to get the vaccination as soon as it is available.
He also still encouraged all students to continue to practice safety precautions to prevent contracting and spreading COVID-19 during the holiday break.
He also noted that SWOSU does intend to continue to have classes during the Spring 2021 semester, with some altered dates. In a prior press release, the university had announced that there will not be a spring break during the 2021 spring semester, however the last day of instruction will be moved up a week into the month of April.
The letter also expressed an endorsement of a COVID-19 vaccine from chair of the Department of Nursing, Dr. Angela Gore.
SWOSU is scheduled to start the spring semester on January 11.