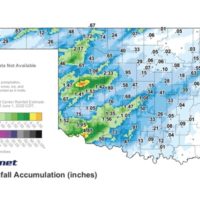 June 1, 2022
By News Director Jared Atha
Much needed rain returned to western Oklahoma Tuesday night, however large hail, lightening, and flooding came along with it.
According to the Oklahoma Mesonet, Butler has received nearly 5 inches of rain in the past 24 hours which prompted the National Weather Service in Norman to place a large portion of Custer County in a flood warning.
Custer County Emergency Management Director Mike Galloway said there have been no reports of homes or businesses flooding in Clinton, Arapaho, or Butler – however he has seen street flooding.
Multiple county roads in the area are also closed due to flooding.
Galloway also reported that the AllianceHealth Clinton Hospital lost power Wednesday morning due to a lightening strike. He also stated that 2 inch hail was reported in rural parts of central Custer County on Tuesday night however no structural damage was reported.
In Roger Mills County, multiple fire crews were dispatched to a tank battery fire south of Cheyenne Wednesday morning. No injuries have been reported. It is suspected the structure caught fire due to a lightening strike.
As mentioned, Butler's rain total appears to be the "winner" in the area with just over 5 inches of rain in the past 24 hours. Clinton had just over an inch and a half, Elk City and Weatherford had just below an inch and a half of rain each.
According to meteorologists the rain is not done.
Copyright 2022 Paragon Communications. All rights reserved. This material may not be published, broadcast, rewritten, or redistributed without permission.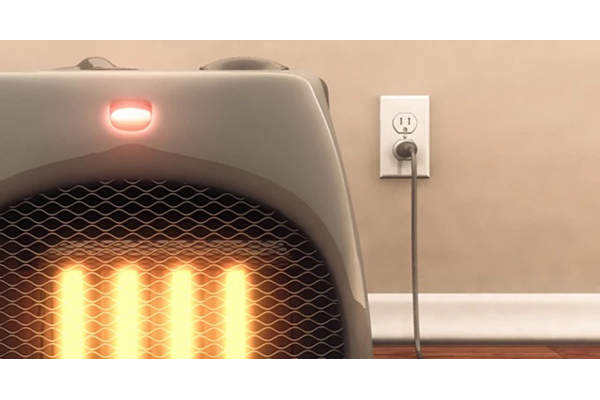 December 2, 2022 By News Director Jared Atha After a house fire in Elk City that investigators believe may have been started by a space heater, Elk City Fire Chief Kyle Chervenka offers the public a few