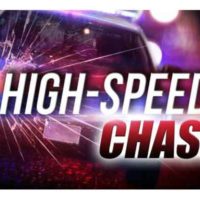 January 5, 2020
By News Director Jared Atha
A teenager is in critical condition after wrecking a stolen vehicle in Greer County Monday afternoon.
According to the Oklahoma Highway Patrol, the 16-year-old male from Albuquerque, New Mexico led multiple agencies on a high speed pursuit eastbound on U.S. Highway 283 when it lost control of the 2015 BMW 2.6 miles east of Mangum. OHP says the vehicle departed the roadway to the right, and due to the excessive speed, rolled multiple times before coming to rest on the passenger side.
The juvenile was flown from the scene to OU Medical Center in Oklahoma City where he was admitted with head and trunk internal injuries. He was last listed to be in critical condition.
Little details were given as to where the chase possibly originated from, however the OHP report stated that among the multiple agencies who assisted in the pursuit were the Beckham County Sheriff's Department, Greer County Sheriff's Department, and the Mangum Police Department.