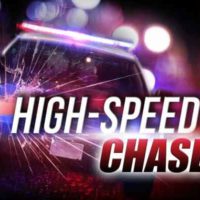 December 21, 2020
By News Director Jared Atha
A Nashville, Tennessee couple were arrested in Beckham County after leading multiple agencies on a high speed pursuit on Interstate 40.
According to the probable cause affidavit, the chase originated in Texas on December 14 when a trooper attempted to pull over a 2017 Chevy car driven by 27-year-old Jerome Mullins Battle. The trooper would say that the chase would see speeds in excess of 115 mph before entering into Oklahoma.
Once the pursuit entered the state, deputies from the Beckham County Sheriff's Department assisted in the chase, with speeds now reaching 130 mph. The report stated that the suspect vehicle exited the interstate at the 23 mile marker and came to a stop at a convenience store. Both the driver, and a passenger later identified as being 26-year-old Quintara Miesha Coleman, exited the vehicle and began to run. Both were quickly caught and placed under arrest, and later booked into the Beckham County Jail.
After interviewing the passenger, it was determined that the couple were in a rented car and were driving back to Tennessee from Las Vegas, Nevada. A search of the vehicle would turn up suspected stolen checks from a crane company out of Las Vegas, and marijuana.
It was also discovered that Battle had a warrant from the U.S. Marshall Service for "intentional shooting of another".
Both were charged with endangering others while eluding or attempting to elude a police officer, possession of a forged instrument, and knowingly concealing stolen property. Battle was charged with possession of a controlled substance and driving with a suspended license. Additionally, Coleman was charged with possession of a controlled dangerous substance.