September 23, 2022
BCSO Press Release
A defective headlight led to the discovery of a large load of suspected Fentanyl last week by the Beckham County Sheriff's K9 team.
The deputy and his K9 partner were patrolling near an Interstate 40 truck stop when the deputy observed the vehicle leave the truck stop and pull onto the interstate headed east. The deputy stopped the vehicle near the 30 mile marker and issued the driver a warning for the headlight that was out.
During the stop, the deputy said that he noticed that the driver seemed unusually nervous and exhibited other signs that made the deputy suspicious of possible criminal activity.
After warning the driver about his headlight, the deputy gained consent to search the vehicle and discovered several bags of "M30" pills hidden in a liner of a suitcase. A field test indicated that the pills contained illicit drugs.
The pills, totaling more than seven pounds, and $2,000 cash were seized as a result of the stop, and the driver was arrested on a complaint of trafficking illegal drugs.
Sheriff Derek Manning said that pills marked in that manner are known to normally contain a mixture of fentanyl and stimulants, and the pills have begun to be distributed in large amounts throughout the state. He also added that surrounding states are starting to see illegal pills that could ultimately attract children.
Manning said with that in mind, law enforcement has been more vigilant along I-40, especially in Beckham County.
Manning says the confiscated pills found during the traffic stop were sent to the lab at the Oklahoma State Bureau of Investigation for testing.
He also added that he appreciated the effort taken by the deputy. "This is a dangerous drug that impacts many lives in Oklahoma, and we're glad to stop any amount from coming in. And this was a good example of a deputy following up on a traffic stop and taking those extra steps required to detect and stop criminal activity."
Got a news tip? Send it in: Email news@kecofm.com
Copyright 2022 Paragon Communications. All rights reserved. This material may not be published, broadcast, rewritten, or redistributed without permission.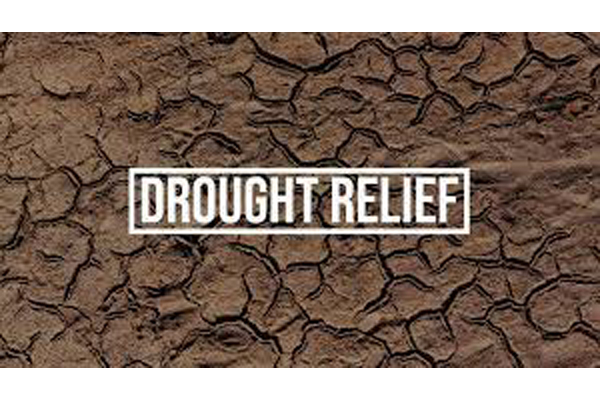 September 30, 2022 Press Release The Oklahoma Legislature has appropriated $20 million to aid the agriculture industry across the state during the ongoing drought.