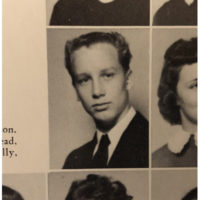 January 19, 2023
By Landry Brewer
Elk City native Jim Henderson sued a country music star, and that's not even the best part of this storyteller's story.
As a journalism hall-of-fame member, Pulitzer-Prize finalist, and author of a quartet of books, Henderson may be western Oklahoma's most accomplished writer.
A FOOT IN THE DOOR
Henderson's writing career began at the Elk City Daily News when he was just a kid.
Henderson developed a job-related allergy while working with an area seismograph crew, and his doctor told him to find another occupation.
The 1959 Elk City High School graduate already had an itch to be a writer.  "I didn't know what being a writer meant, but I thought it was glamorous, and writers seemed to have a lot of time off," Henderson said.
So, when he knocked on doors in town to find a different job, one of those doors was at the Elk City Daily News.
Henderson wasn't long out of high school, and Daily News owner Paul Wade remembered his name from being on the ECHS football team. Wade was looking for somebody to be an assistant sportswriter and help advertising manager Bill Ansley, so he hired the youngster.
Wade showed Henderson how to write like a journalist and gave him freedom to play with stories and learn his craft. "He was a wonderful boss," Henderson said. "I would have taken a bullet for that guy."
ALL THE RIGHT MOVES
Henderson stayed with the ECDN until 1966 when he took his notepad and pencil 28 miles east and began writing for the Clinton Daily News.
He loved working for the Elk City newspaper, but he needed to make a break to advance his career. "It was time to cut the umbilical cord," Henderson said.
Leaving was difficult, but he thought that a short move down the road would make the next move easier. "And [Clinton Daily News owner] Charlie Engleman offered me $5 more a week than I was making, so I went to Clinton."
He stayed there nine months when the opportunity for that next move presented itself, this one to the Tulsa World.
Henderson learned the elements of journalistic writing at Elk City and Clinton. Through reading stacks and stacks of magazines and newspapers that exposed him to different writing styles and incorporating them in Tulsa, he continued honing his craft and improving his prose.
Others took notice.
During a 10-year stint with the Tulsa World, Henderson was named Outstanding Oklahoma Newsman by Oklahoma State University's School of Journalism.
THE IVY LEAGUE BECKONS
Because he was also recognized as outstanding outside of Oklahoma, Henderson spent the 1975-76 academic year at Harvard as a Nieman Fellow.
The cream of the journalistic crop from across the nation, Nieman Fellows spend two full semesters at Harvard taking classes, participating in special events and working with their elite journalistic peers.
The Elk City native enjoyed the Harvard experience, but he learned more about human nature than writing there. "I learned that reporters are competitive," Henderson said.
EYES ON THE PRIZE
The Pulitzer Prize for journalism is that profession's highest national honor. While writing for the Dallas Times Herald in the 1980s, Henderson was a four-time Pulitzer-Prize finalist.
This included being nominated in two separate categories in 1983—for writing about "New South" racism, and for chronicling atomic testing consequences.
He also ascended into the journalistic rare air when he and a Times Herald colleague were Pulitzer finalists for their investigative reporting on the Texas mass-murder hoax of convicted killer Henry Lee Lucas. This case is the subject of the Netflix documentary The Confession Killer.
HITTING THE BOOKS
In 1994, Henderson published his first book, Pride: The Charley Pride Story, about the country music star.
A former Tulsa World colleague who had begun writing biographies of country music singers in Nashville introduced Henderson to Pride's agent. The journalist and singer had met years earlier in Dallas when Henderson wrote a column about Pride.
Pride and his lawyer talked with Henderson and hired him to write the singer's biography. Though Henderson interviewed Pride for 22 hours for the book, the time that he interviewed Pride's wife, Rozene, about the singer's manic depression led to the chapter that garnered the most press attention.
Then, 20 years later, Henderson sued Pride.
Henderson's contract stipulated that he receive 25 percent of all book-related earnings. Though Paramount Pictures bought movie rights from Pride, Henderson didn't hear from the singer or his lawyer about what he was owed, so he took legal action.
Henderson sued Pride for $130,000, but the two wound up settling out of court. Having considered Pride a friend, Henderson regrets that litigation was required to settle the matter.
The year after the Charley Pride biography hit the bookshelves, Henderson published the book The People in the Attic.
Three years later, in 1998, he became the Houston Chronicle's Dallas bureau chief.
Then, in 2000, Henderson released his third book, Damaged Goods.
The same year he was also inducted into the Oklahoma Journalism Hall of Fame.
Finally, in 2008, Henderson published his fourth book, Bob Bullock. Co-authored with fellow journalist Dave McNeeley, the book chronicles the colorful political career of the Lone Star State's powerful former Lieutenant Governor and mentor of future U.S. President George W. Bush.
Now retired and living in Texas, the Pulitzer-Prize finalist, Oklahoma Journalism Hall of Fame member, Nieman Fellow and four-time book author's writing career began when Paul Wade opened the door for a young, job-seeking Jim Henderson at the Elk City Daily News.
Copyright 2023 Paragon Communications. All rights reserved. This material may not be published, broadcast, rewritten, or redistributed without permission.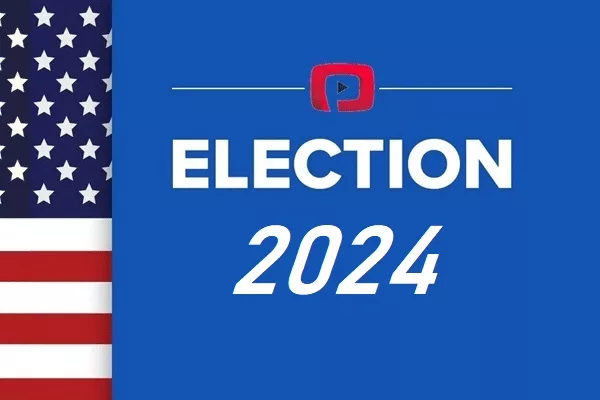 December 8, 2023 Washita Co. Election Office Press Release Voters in WASHITA County who want absentee ballots mailed to them for the January 9TH 2024 COUNTY WIDE SPECIAL PROPOSITION ELECTION should apply now, County Election Board Secretary