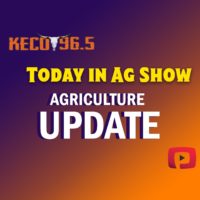 Good Morning!
Wheat harvest crews are moving south into Texas. Peanut farmers are starting to get peanuts in the ground.
Oklahoma cash grain this morning. HRW-12.67, Corn-7.92, Milo-7.82, SOYBEANS-15.85, Canola-13.77. Cotton-1.50.
Live cattle. June-133.17, August-133.90, Oct.-139.85, Dec.-146.00.
Feeder Cattle. May-157.40, August-167.42.
For more information listen to the Today in Ag show at noon on KECO.