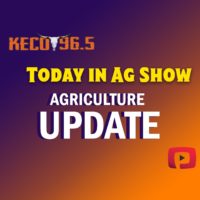 Good Morning!!
Hope you covered your tomatoes! 24 degrees at Mangun 25 at my house. The Berlin fire is still being worked by the Roger Mills Fire departments, Oklahoma Forestry dept and the ONG helicopters. They should rap things up today. Thank you so much for all the donations being made to our local fire departments!
Oklahoma cash grain prices. HRW 11.07, corn 7.70, milo 7.60, soybeans 16.10.
Live cattle. April 140.62, June 136.87, August 138.65, Oct. 145.05.
Feeder cattle. April 158.55, May 161.95.
Lean hogs. April 99.90, May 111.52, June 117.60.
For more information listen to the Today in Ag Show at noon on 96.5 KECO.