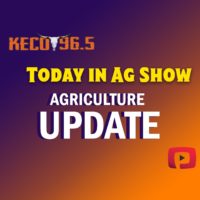 Good Morning!
There will be a good chance of rain tonight but expect high winds with these storms!
Cash grain prices in Oklahoma this morning. HRW-11.10, corn- 7.96, milo- 7.65, soybeans-15.31.
Live cattle. June-133.55, August-135.37, Oct. 142.67, Dec.-148.80.
Feeder cattle. may-159.80, August-174.22
For more information tune in to the Today in Ag show at noon on KECO.