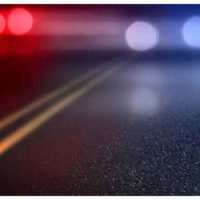 September 14, 2021
By News Director Jared Atha
A two vehicle accident on State Highway 6, west of Elk City sent a man to the hospital early Monday night.
According to the accident report provided by the Oklahoma Highway Patrol, the mishap occurred six miles west of Elk City on S.H. 6 at the intersection of the highway and county road 1900 when while stopped at the stop sign on the county road, the 2011 GMC truck driven by 60-year-old John Wesley Essary of Texola was hit from behind by a 2011 Chevy truck driven by Wilson Wesley Essary – also from Texoma.
As a result of the accident, the younger Essary was transported to Great Plains Regional Medical Center in Elk City and admitted with a leg injury, last listed to be in stable condition.
John Essary was not injured in the crash.
Copyright 2021 Paragon Communications. All rights reserved. This material may not be published, broadcast, rewritten, or redistributed without permission.