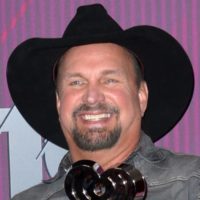 Garth Brooks has announced the cancellation of five stadium shows across the United States. The announcement affects shows in Foxborough, Charlotte, Baltimore, Cincinnati and Nashville as he cited concerns with the COVID pandemic and the spreading delta variant.
The 59-year-old Brooks said in a statement: "In July, I sincerely thought the pandemic was falling behind us. Now, watching this new wave, I realize we are still in the fight and I must do my part." nBrooks added: "But with a hopeful heart, we will reschedule and start over when this wave seems to be behind us," concluding, "I'm sincerely hoping we are back on tour before the year's end. With that said, the most important thing to me is fulfilling my end of the Stadium Tour by making sure every show is doable before putting tickets on sale (that is why we pulled the Seattle on sale) and making sure the environment these people are trading their time and money to put themselves into is not only the best experience ever, but also the safest one we can provide."
Earlier this year, Brooks' wife and fellow country music superstar, Trisha Yearwood, tested positive for COVID-19, forcing the pair to quarantine. Prior to embarking on his stadium tour, Brooks and his team were fully vaccinated, and he has strict internal guidelines set in place to keep his band and crew safe from the virus. Since late July, Brooks has performed in Las Vegas, Nashville, Salt Lake City, Cheyenne, Wyoming and Lincoln, Nebraska.
Editorial credit: Featureflash Photo Agency / Shutterstock.com