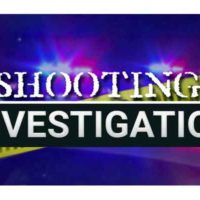 July 19, 2021
By News Director Jared Atha
Shortly before noon Thursday, Beckham County Sheriff's Deputies were called to a family dispute at a residence northwest of Elk City. The dispute was reportedly being caused by a family member who would not leave the residence.
According to a press release from the department, while deputies were en route to the residence they received information that an individual had been shot and had driven away.
Shortly after that, deputies located the individual driving toward Elk City. Deputies found that he had a gunshot wound to his shoulder, and they called EMS to the scene. That individual was transported to OU Medical Center, and his injuries are reportedly not life threatening. He has since been released from the hospital.
Sheriff Derek Manning said the investigation is ongoing and all those involved are cooperating with authorities, including the person who is believed to have fired the shot. No names have been released, and no arrests have been made at this time.
Sheriff Manning said in the press release that an investigation into the matter is underway and once completed, information will be turned over to the District Attorney's office so that they may determine what charges, if any, will be filed.
Copyright 2021 Paragon Communications. All rights reserved. This material may not be published, broadcast, rewritten, or redistributed without permission.