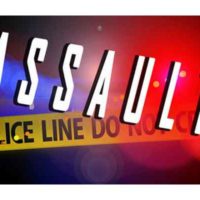 June 10, 2021
By News Director Jared Atha
A Clinton woman was arrested and charged recently after allegedly assaulting her nephew, and vandalizing his vehicle.
The incident happened on Memorial Day when, according to a probable cause affidavit, 62-year-old Sharon Diane Duvall accused her nephew of trespassing on her property. She would allegedly assault the victim with a prybar by hitting him once in the back under the left shoulder blade, and once under the left pectoral area. At that time the man withdrew a concealed weapon and told the suspect to leave him alone. The court document stated that Duvall would drop the prybar and pick up a large torque wrench and began using it to damage the man's vehicle by hitting it multiple times on the hood, and smashing out the driver's side back window. It was then that authorities were notified.
By the time authorities from the Custer County Sheriff's Department, along with the Oklahoma Highway Patrol arrived, Duvall had locked herself in her home – refusing to come out. Once authorities gained access to the home, thanks the suspect's husband letting them in, they discovered Duvall had locked herself in a bathroom, again refusing to come out. Authorities were able to gain access to the bathroom where Duvall was attempted to take a bath. The court document would say that Duvall would throw items at an OHP trooper, and tried to strike the trooper with a scrub brush.
Eventually Duvall agreed to get out of the tub, and was arrested without further incident.
Duvall was taken to the Custer County Jail where she was booked in and eventually charged with domestic assault with a dangerous weapon, two counts of malicious injury to property over $1,000, and resisting an officer.
Her first court date is scheduled for June 21.