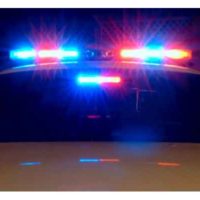 June 9, 2021
By News Director Jared Atha
An Elk City man led police on a pursuit recently after allegedly stealing a car.
The former felon was also found to be in possession of a firearm at the time of his arrest.
According to a probable cause affidavit, 28-year-old Wallace Wray Edmundson was arrested on the evening of May 26 after being accused of stealing a parked car that was located in the 1300 block of S. Washington in Elk City.
The owner of the car told police that she had parked the car with the keys left inside. She said that she allegedly saw and recognized Edmundson while she exited the vehicle.
A short time later, the car was gone.
Police would find the vehicle with the suspect inside at the stop light on Highway 6 and Interstate 40. Once the officer turned around to initiate a traffic stop – the vehicle would take off, leading the officer on a pursuit that would reach up to 50 miles per hour.
The affidavit would state that while attempting to elude police, the officer would observe the suspect stop at one point to let a child cross the street, and later see a woman walking on the street – run further off the road to get out of Edmundson's path.
Eventually Edmundson would come to a stop and was arrested without incident.
Police would find a SNR .357 BB gun on Edmundson while searching the suspect. The gun had been modified by having the tip of the barrel colored black, and the handle wrapped with black electrical tape.
Edmundson was charged last week with one count of possession of a firearm after a former felony conviction, one count of endangering others while eluding or attempting to elude a police officer, and one count of larceny of an automobile.
Bond for Edmumdson was set at $10,000. His first court date is scheduled for June 28.