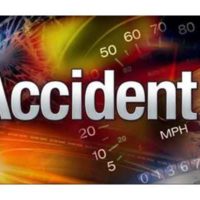 April 28, 2021
By News Director Jared Atha
A one vehicle accident in Beckham County saw two juveniles ejected from the car with one being admitted into the hospital.
According to a collision report provided by the Oklahoma Highway Patrol, the mishap occurred just after 9:30 a.m. Tuesday, approximately five miles west of Erick near mile marker two.
OHP says the 2021 Nissan Kicks was eastbound when the driver fell asleep, entered the median and rolled.
OHP says it is unknown who was driving the vehicle when the accident occurred. Two adults, 35-year-old Chrishannda Ayers of Glendale, Arizona and 21-year-old Deago Boston of Tulsa, were uninjured in the accident.
However four juveniles, a 13-year-old boy, a 7-year-old boy, a 6-year-old girl, and a 4-year-old girl, were in the vehicle when it wrecked.
OHP says the 4-year-old, and the 6-year-old were both ejected from the vehicle, with the 4-year-old being airlifted from the scene and taken to OU Medical Center in Oklahoma City. The child was admitted in stable condition with head and trunk internal injuries. The 6-year-old was taken to Great Plains Regional Medical Center in Elk City where she was treated and released. The other two juveniles were also taken to GPRMC and also treated and released for minor injuries.
OHP listed both the condition of the driver and the cause of the collision as being "possible impairment".
OHP also says no occupants were wearing seat belts at the time of the crash.