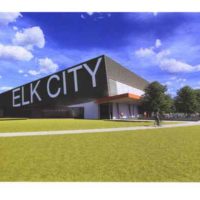 April 26, 2021
By News Director Jared Atha
During the latest Elk City Commissioners meeting, the commission approved a change order to Studio Architecture for the Activity Center Building – the city's first CAPPs project.
City Manager Tom Ivester says the change order is to redesign the office area dedicated to Youth and Family Department Services.
Ivester did note that although it is an unforeseen expense, anticipated change orders like this were budgeted into the project.
In other business, the Commission also approved a contract for services between the Elk City Industrial Authority and Kids, Incorporated of Elk City. The approved contract was unchanged when compared to last year's version – which saw a reduced rate agreed upon between Kids Inc and the city due to the pandemic.