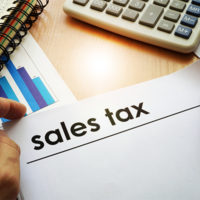 April 22, 2021
By News Director Jared Atha
The latest Elk City sales, use, and cigarette tax numbers were revealed during the recent Elk City Commissioner's meeting.
Once again, city sales tax intake is down, coming in at just under $889,000 – a 7% decrease when compared to a year ago. However, City Treasurer Jennifer Rainey says she is encouraged from what she's hearing from local business owners.
Use tax was down 21% and cigarette tax was down 19% when compared to last year.
In other city financial news, city financial adviser Meredith Meacham Wilson reported that the city rock yard saw a boon in the month of March.
City Manager Tom Ivester also noted that there was an unusual amount of high water bills that, after doing some research, stemmed from the winter storm that saw an extended period of time of below freezing temperatures. He says the city is looking on how to reduce those bills to become a more manageable payment.