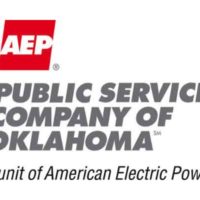 April 9, 2021
By News Director Jared Atha
AEP Teacher Vision Grants from Public Service Company of Oklahoma are helping support local educators with innovative approaches to improve student learning in the classroom.
Individual grants up to $500 have been awarded to teachers in eight Oklahoma schools, including two in western Oklahoma. The amount awarded totals $4,800.
Individuals receiving Teacher Vision Grants include Vanessa Baker from Hobart Public Schools and Brittney Webster of Hinton Elementary School.
The AEP Teacher Vision Grant program was launched in 2003 to provide aid ranging from $100 to $500 to classroom teachers. As an AEP Company, PSO offers educators who live or teach in their service area the opportunity to apply for the mini-grants. Projects with an academic focus and goal of improving student achievement are eligible for consideration. AEP has a special interest in science, technology, engineering and mathematics, electrical safety, the study of energy and a sustainable environment, and energy efficiency.