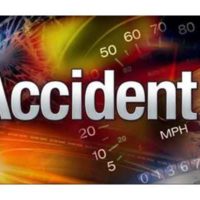 March 22, 2021
By News Director Jared Atha
A Texas teenager was hospitalized Friday afternoon after falling out of a moving ATV in Caddo County.
According to the Oklahoma Highway Patrol, the accident occurred on a county road eight miles west of Binger when while riding in a 2019 Polaris ATV a 13-year-old boy fell from the vehicle after the door he was leaning on had opened. The boy was transported and admitted into an Oklahoma City hospital with a head injury. He was last listed to be in serious condition.
The driver, also a 13-year-old boy from Grandview, Texas, and another 14-year-old male passenger from Crowley, Texas were uninjured.
In a separate incident, a Clinton family was involved in a three vehicle accident on Friday night in Canadian County.
OHP says 50-year-old Sheila Ray, 52-year-old Mark Ray, and 22-year-old Nikki Ray were all uninjured in the mishap that occurred in the westbound lanes of Interstate 40, three miles west of El Reno.
Officials say traffic was stopped due to a separate accident when a 2005 Grand Am driven by 20-year-old Curtis Clark of Calumet applied his brakes and lost control, striking a 2016 Volva BTM, and the 2019 Ford F-350 occupied by the Ray family.
Clark was transported to OU Medical Center in Oklahoma City and admitted in fair condition due to head and internal trunk injuries.