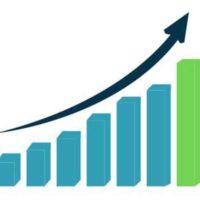 March 18, 2021
By News Director Jared Atha
The latest tax numbers are in for the City of Elk City with sales tax showing an increase.
However, while reporting at the latest city commissioner's meeting, according to City Treasurer Jennifer Rainey sales tax totals are still under $1 million.
Rainey also reported that the city's latest use tax collections were down by 14% when compared to a year ago, and the city's cigarette tax intake was down 8% compared to last year.
It other city news, during his city manager's report, Tom Ivester reported on ongoing economic development and improvement projects in the city. He says he's engaged an engineer to do the engineering work for road improvements around Walmart.
Ivester also says McDonald's is in the middle of remodeling their lobby and Arby's has filed a permit to begin a remodel of their building. Also a development company has broken ground on East 7th Street where a three unit business strip will be built. Additionally, Burger King has declared their intention to locate to Elk City in the near future.