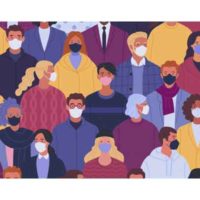 March 16, 2021
By News Director Jared Atha
The Cordell City Council met in regular session Monday night and discussed extending the mask ordinance for the city.
According to City Manager J.C. Moser the current ordinance was to expire at the end of the month, or whenever Governor Kevin Stitt lifted his emergency declaration – which he did indeed do on Friday.
Stitt issued the declaration last spring.
Moser says after discussion, the motion to extend the city's mask mandate ultimately failed.
In a related matter, the Clinton City Council is scheduled to meet Tuesday night with a similar line item on their agenda. According to the posted agenda, the council will consider the extension of their city wide mask mandate that went into affect on November 17, 2020.
Tuesday night's Clinton City Council meeting in City Hall is scheduled to begin at 5:30.