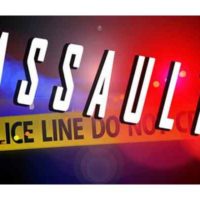 March 16, 2021
By News Director Jared Atha
A Clinton man accused of assaulting a woman in a motel room last summer has been charged recently in Custer County District Court.
54-year-old Tracey Lee Pierce is accused of hitting a woman in the face with a cologne bottle, a plastic bottle, throwing her to the ground causing her to hit her head and upper body, holding her down and hitter her several times in the face and upper body with the motel room's phone, and slamming a door on her left arm, which resulted in fractures to two of her ribs.
According to court records the incident occurred on the evening of July 4, 2020 when Pierce and the woman, whom he was in a relationship with, were sharing a motel room in Clinton. The woman told police that on two separate occasions, Pierce accused the woman of cheating on him and became abusive towards her.
While speaking with the police, the officer observed multiple injuries on the woman including carpet burns and a cut on her finger. He also noted that the woman had two black eyes that were bruised with redness around one of them.
The broken ribs injuries came to officers attention after a review of hospital records earlier this month.
Pierce received one felony charge of domestic assault and battery resulting in great bodily harm on March 9.
As of press time, a court date for Pierce is pending.