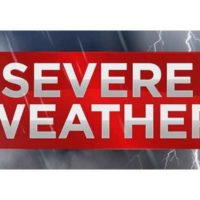 March 12, 2021
By News Director Jared Atha
The first spring storm event could begin as soon as today in western Oklahoma.
A few strong and severe storms, and perhaps a few areas of flooding will be possible today (Friday) and again Saturday. According to the National Weather Service in Norman, the highest severe weather risk is western Oklahoma and adjacent parts of Texas, while the greatest flooding risk is northern Oklahoma.
KOCO Chief Meteorologist Damon Lane says Saturday's weather event should begin in the early evening.
The National Weather Service says for today, a few strong storms are possible this afternoon across the region with additional storms expected to form late afternoon and early evening in western Oklahoma, and western north Texas. The risk of severe storms will last until late evening.
Meteorologist say most of the region has been dry enough that flooding is not a major concern.