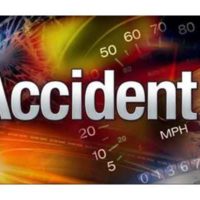 March 5, 2021
By News Director Jared Atha
A single vehicle accident in Caddo County that caused a passenger side door on a semi-truck to come open has sent a 3-year-old to the hospital.
According to the Oklahoma Highway Patrol, the mishap occurred on a county road 4.8 miles east of Lookeba Thursday afternoon when the driver, 31-year-old Kendall Zeiset of Pocasset told OHP that after the 1997 Freightliner that he was driving had hit a pothole, the driver's side door had opened and a passenger, a 3-year-old male, had fell from the moving vehicle landing in a ditch.
The child was transported to OU Children's Hospital in Oklahoma City where he was last listed to be in good condition with head and arm injuries.
OHP says cause of the mishap was a vehicle defect, and also says both occupants were not wearing seat belts at the time of the incident.