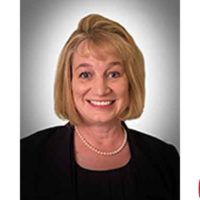 March 3, 2021
By News Director Jared Atha
Dr. Diana Lovell has been named president of Southwestern Oklahoma State University (SWOSU) in Weatherford and Sayre.
Lovell—who has been serving as Vice-Chancellor of Student Services, Dean of Social Sciences and Professor of History at Blinn (TX) College District since 2012—will start as SWOSU president on July 1.
The announcement came at a special meeting of the Regional University System of Oklahoma (RUSO) Regents held March 3.
Lovell was born and raised in Weatherford within the shadow of SWOSU. Both her parents taught at SWOSU with her father serving as chair of the Biology Department and mother teaching in the Home Economics Department. Additional family members have deep connections to SWOSU.
Lovell has a B.A. in Education from Baylor University in 1989, a M.A. in History from the University of Houston in 1992 and a Ph.D. in History from the University of Houston in 2003. In addition to being at Blinn College District, Lovell has served as Dean of the College of Arts & Humanities at Houston Baptist University.
Lovell becomes the 18th president of SWOSU, which was founded in 1901.