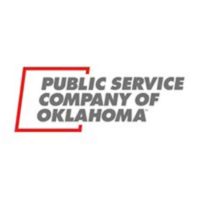 February 26, 2021
By News Director Jared Atha
Public Service Company of Oklahoma (PSO) submitted a filing designed to minimize the impacts that dramatic increases in fuel costs could have on customer bills.
This filing, if approved, will increase the fuel cost adjustment on customer bills to reflect higher prices for natural gas and purchased power associated with the recent winter weather event, but would extend recovery of those costs over a longer period of time to avoid extreme bill increases.
While the final cost increase amount has not been determined, it is clear those fuel costs, along with the costs of PSO's purchased power agreements were sharply higher than forecasted. The alignment of incurred fuel costs through this filing are requested to be spread out over an extended period of time to minimize impacts on PSO customers.
PSO says they will continue to keep in place new and expanded payment plans for customers and will accommodate customers requesting removal from voluntary automatic payment plans.