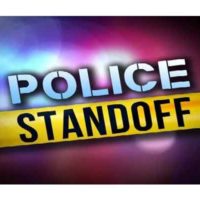 February 25, 2021
By News Director Jared Atha
Details are very limited at this point, however several law enforcement agencies are investigating a deadly standoff at a home in northwest Dewey County.
The incident started Wednesday afternoon in Vici when the Oklahoma Highway Patrol says the TAC team was in the small community assisting the U.S Marshal's Office with a suspect after he ran from authorities while they were trying to serve a warrant.
The suspect then barricaded himself in a house. Later in the evening, officials say the suspect was shot and killed.
During the incident, the Vici Public School – which is located a block away from where the incident was taking place – was placed on lock down.
OHP is beginning the investigation into exactly what happened.
This is a developing story.