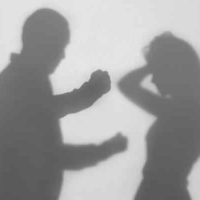 February 23, 2021
By News Director Jared Atha
A Sayre man faces serious charges after allegedly abusing his girlfriend, and threatening to kill her.
According to a probable cause affidavit, 32-year-old Michael Glen Mitchell is accused of the crimes after becoming upset with his girlfriend at her Elk City home. The court document stated that on February 11, Mitchell had become upset with the victim and had abused the woman by pushing her head into a bed, pinning the woman, driving his thumbs into the woman's temple to the point of her blacking out, and hitting the woman in the face with a jug of water so hard that it drew blood.
During the attack, the woman would tell police that Mitchell would allegedly tell the woman that he was going to torture her, and would kill her and then himself at the end of the night.
At one point the woman was able to send a text message to a friend, with the friend showing up a short time later. The court document stated that the friend was able to calm Mitchell down to the point where he allowed the victim to leave with the woman, on the promise that the two would not go to the police.
However, eventually the woman would take the victim to the Elk City Police Department to report the incident.
Mitchell was eventually arrested and charged in Beckham County with, among other things, assault and battery with intent to kill, and kidnapping.
Bond was set for Mitchell at $150,000. His next court date is a conference hearing on March 8.