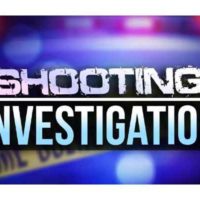 February 22, 2021
By News Director Jared Atha
A Sayre woman is in jail after allegedly shooting her boyfriend in the head.
Luckily the victim survived the shooting.
According to a probable cause affidavit, 57-year-old Linda Fae Ellington was arrested on February 16 after police were dispatched to the home Ellington shared with the victim. In fact, it was Ellington who called police and told them that she had shot her boyfriend because they had been arguing and he was coming after her.
When police arrived, Ellington met the authorities outside with a pistol. She was ordered to put the gun down, and after doing so, was quickly detained while authorities searched the home. There, police would find the victim laying face down on a couch, still breathing. The officer was able to communicate with the man where he would tell the officer that he had been shot in the head. After further inspection, the officer was able to determine that the victim had been grazed on the left side of his head.
Ellington was arrested and transported to the Beckham County Detention Center. There Ellington would tell police that she, along with the victim, had allegedly consumed methamphetamine the night before the incident. However when asked about the incident, she requested an attorney and the interview was stopped.
While speaking with the victim, he would tell police that the two had indeed gotten into a verbal argument the night before, and he had told the woman that he wanted to end the relationship, and said he was leaving the next morning. He would tell police that the next morning Ellington had confronted the victim with a pistol, shot once into the floor, and twice at the victim – with the third round grazing the victims head.
Ellington was booked into the detention center and later charged in Beckham County with one felony count of shooting with intent to kill.
Bond was set for Ellington at $200,000.
Her next court date is scheduled for March 8.